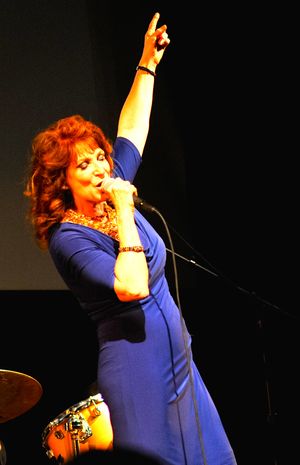 Pamela Rose – Author / Vocalist
Pamela Rose is a San Francisco jazz and blues vocalist who has thrilled local and international audiences for decades with her swinging, soulful style. Rose has performed at clubs and jazz and blues festivals throughout the United States, Germany, and Denmark, and has six recordings to her name, including the NPR-featured You Could Have It All.
 
In recent years, Rose has toured nationally with her critically acclaimed show Wild Women of Song: Great Gal Composers of the Jazz Era performing at a range of venues including SFJAZZ, the Monterey Jazz Festival, Stanford Jazz, Feinstein's (NY and SF), Cal Performances, Annenberg Center, Tonnhalle (Germany), Copenhagen Jazz Festival, Yoshi's, Haugh Center for the Arts, and the Fillmore Jazz Festival.   
 




Pat Wilder – Guitars / Vocals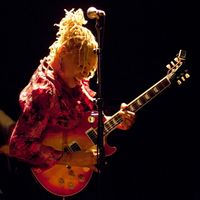 San Franciscan local Pat Wilder has spent the past 30 years working as guitarist in a series of funk, rock, and blues bands around the Bay Area, including stints with keyboardist Billy Dunn and singers Curtis Lawson, Zakiya Hooker, Jimmy McCracklin, and Luther Tucker.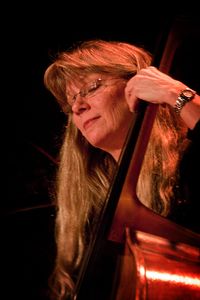 Ruth Davies – Bass
Oakland resident Ruth Davies has lent her fluid, expressive upright bass stylings to many internationally touring artists. Jazz and blues stars such as Charles Brown, Bonnie Raitt, Clark Terry, Elvin Bishop, and Van Morrison are among her long list of tour and recording credentials. Her impressive discography includes many platinum and Grammy-winning recordings.
Learn more at RuthDavies.com
 



Kristen Strom – Saxophone / Vocals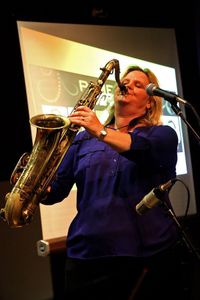 Bay Area native Kristen Strom has performed with Manhattan Transfer, Roberta Flack, John Mathis, the San Jose Symphony, Natalie Cole, the Temptations, the Four Tops, and Beach Blanket Babylon. Kristen has toured extensively in the United States, Canada, Europe, and Asia, and she headlined at the 2015 Monterey Jazz Festival with her critically lauded group Crossing Borders.
Learn more at KristenStrom.com
 


Daria "Shani" Johnson – Drummer / Vocals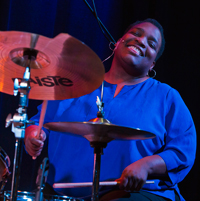 Daria "Shani" Johnson is a San Francisco based drummer, singer, and multi-instrumentalist with a smooth, sensual style and dynamic spirit on stage. She has become one of the most sought-after drummers in the Bay Area.

After graduating from the Berklee College of Music, Shani fronted her own band, London Street, which toured in the United States and Europe, opening for major acts India Airie, Erykah Bada, Brandi Carlisle, and John Legend, among others. She has moved on to pursue new musical projects including Blues Is A Woman.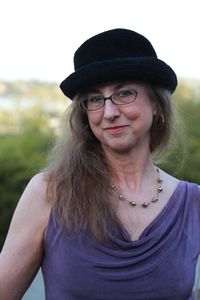 Jennifer Jolly –  Pianist
Jennifer Jolly is a San Francisco Bay Area keyboardist, composer, bandleader, and educator. She specializes inblues and boogie-woogie, R&B, New Orleans R&B, funk, Americana, rock'n'roll, Caribbean, and African roots music. Jennifer currently performs with 9 local groups that range from honky-tonk to South African. Previous credits include stints with Barbara Dane (folk/blues) and Phil Lesh (Grateful Dead) and 17 years in Hot Links (New Orleans R&B). Jennifer is a longtime faculty member at the California Jazz Conservatory, the Jazzschool Women's Jazz & Blues Camp, and Cazadero Family Camp.
Tammy Hall – Music Director / Pianist / Vocals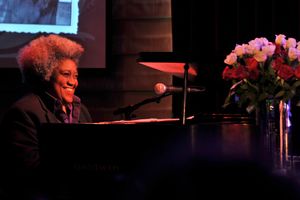 Jazz and blues pianist Tammy Hall has acted as music director and accompanist for Mary Wilson, Kim Nalley, Marcus Shelby, Ernestine Anderson, Etta Jones, and many other performers. Tammy has performed extensively in Japan, Mexico, Brazil, Uruguay, and Europe.

A San Francisco resident, Tammy also devotes much time to local community arts organizations: SF Symphony's Adventures In Music (in collaboration with the San Francisco Unified School District), Boys & Girls Club of SF, Jazz Camp for Girls at the California Jazz Conservatory, Oakland Public Conservatory of Music, and Stanford Jazz Workshop.
Learn more at TammyHall.com
 
Jayne Wenger – Creative Director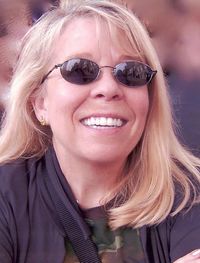 Jayne Wenger is a director and dramaturg who exclusively focuses on original material. She has developed the emerging work of acclaimed playwrights, composers, and choreographers nationwide and her work has been recognized with numerous awards. She is the past Artistic Director of Bay Area Playwrights Foundation (BAPF) and Women's Ensemble in New York. Currently she is the Director of Creative Process for the BAPF.

Selected recent collaborations include The Lariat, a new opera by Lisa Scold Prosek, Men Think They Are Better Than Grass, by the Deborah Slater Dance Theater, and The Unreliable Bestiary (unreliablebestiary.org), a lifelong project by Deke Weaver. She was the director and dramaturg for The Winter Bear Project, an on-going performing arts and social outreach initiative focused on teen suicide in the rural Native Alaskan communities. 
 
Jayne is an alumna of Djerassi Resident Artist Program; a guest artist and advisory board member for The Last Frontier Theatre Conference in Valdez, Alaska, and has taught at ArtWorkshop International in Assisi, Italy. She is a member of the Dramatists Guild, Literary Managers and Dramaturgs of the Americas, and the League of Professional Theater Women.

Shaunna Hall - Guitar
Shaunna is a San Francisco guitarist, songwriter and producer, and a founding member of 4 Non Blondes.  After years on the road with George Clinton and P-Funk (the first female member of that band), Shaunna is enjoying expanding her horizons in the studio and out.  BLUES IS A WOMAN is incredibly grateful to Shaunna, who became Pat Wilder's understudy, and took over the performance of our 17 sold out show run at Custom Made Theatre, when Pat took ill.  THANK YOU SHAUNNA!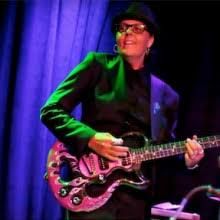 For more information about Pamela Rose:  www.pamelarose.com
For more information about the Wild Women of Song project:  www.wildwomenofsong.com